[DRINKIN' MAN|酒神经]
With its special chemical structure, when consumed by people, alcohols could influence human's reaction in many levels. Human's perception is lowered but emotions are enriched. Happiness, anger, excitement, and sadness become more straightforward to being. Alcohols connect the reality with the dream, spoiling men in the illusive joy.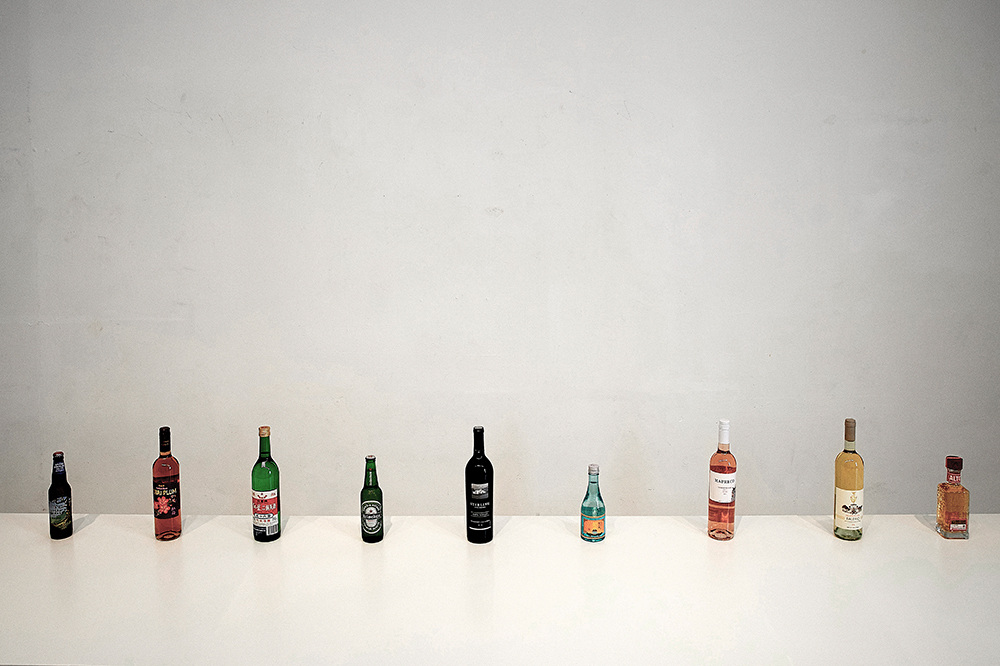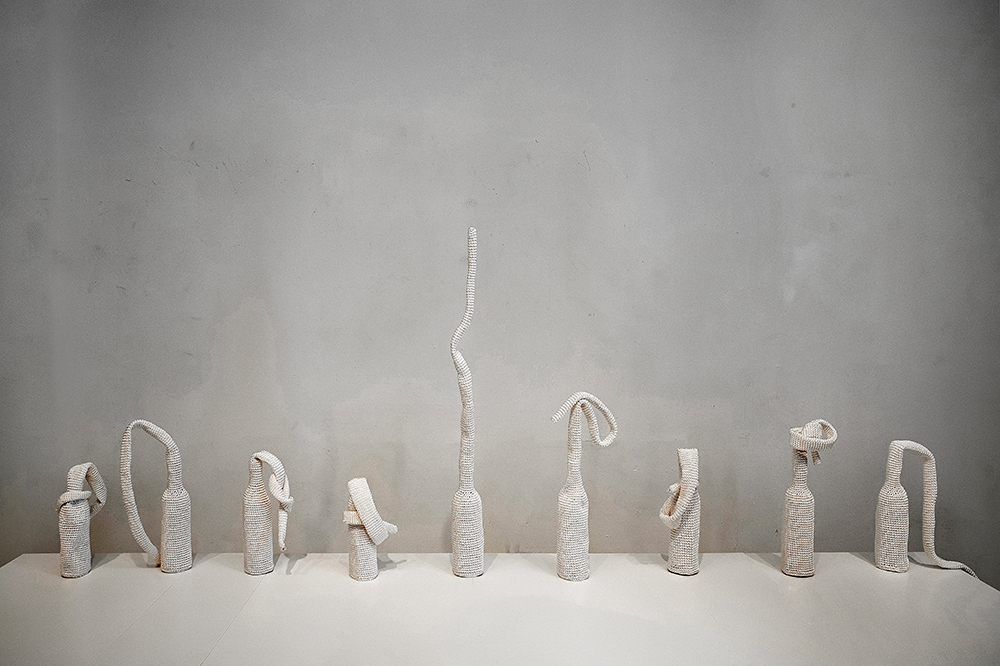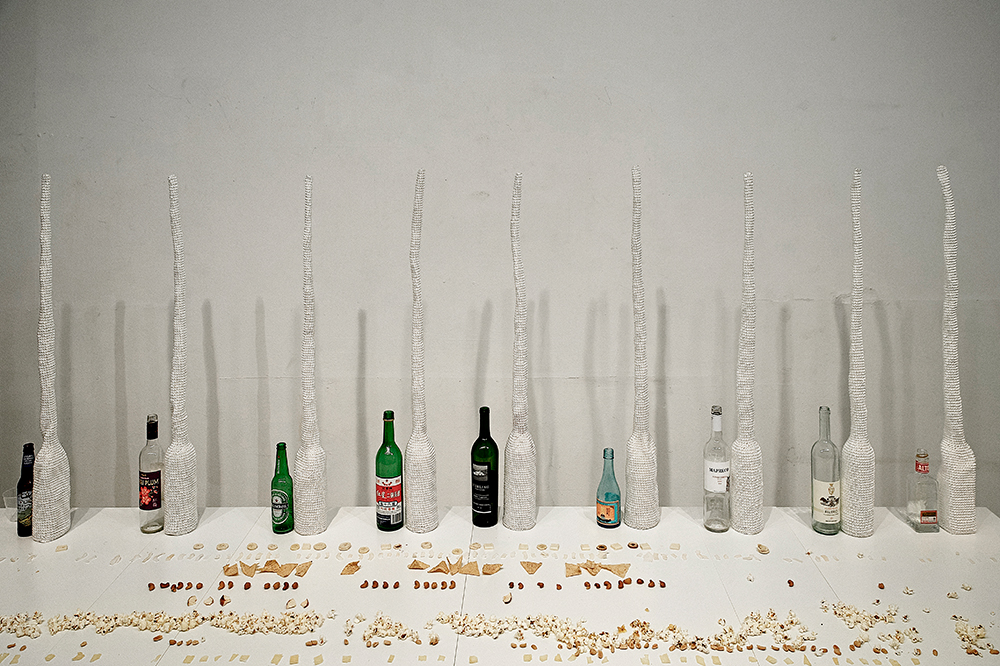 Drinkin' Man is an interactive food art exhibitions where three performers wear tie-shape bottle covers to serve different types of alcohols to viewers. It was designed to invoke an open conversation about the influence of alcohols and its association to the adult life. By using these tie-shape bottle covers named [Oh Bottle Dress] as costumes, the performance refers to the ritual of tie-wearing and the associated "working" and "after work" states that an adult has to experience during a day. By hiding different bottles of alcohols in the uniformed covers, it also reveals the depression caused by deprival of personalities in workplace and the desire of alcohols after work.
In this exhibition, [Oh Bottle Dress] become the special props on the stage, combining the "tie" and "alcohol" together and suggesting "working" and "after work" as metaphors, two different states that an adult has to experience during a day. People are trying to separate the professional from the relaxing by dividing them into different time periods. However, life is not simply binary. People could be absent-minded during work hours or staying up and working for extra hours after work. The artworks, special "bottle cover in a tie form", conceal different bottles and different alcohols in the same appearance and suggest a uniformed beauty and a sense of depression created by this kind of generalization. However, when the alcohol is served, performers will rearrange these bottle covers into different forms to create variations and suggest human's sophisticated characters. During this interactive process, participants may turn flush, pale or unchanged, which shows their different body mechanism. As time goes by, alcohols and snacks will be gradually consumed, leaving the table empty and disordered. This process visualizes the drinking experience, in which a clear mind is turned into blank or chaos.
Like many HE+HU's projects, in Drinkin' Man, artists transformed the everyday experience and created a stage where viewers could participate in the performance and be more aware of the true self.